Gaining weight is very difficult. But, adding high calories foods or high-protein foods to your daily diet can help you increase your weight quickly. In addition, including these high-calorie foods in your daily diet also helps boost your stamina and energy level.
Here's a list of the top 6 high-calorie foods you can include in your daily diet.
1. Peanut Butter
Peanut butter is very rich in calories. One tablespoon of peanut butter contains 95 g of calories, 3.5 g of protein, 8g of fat and 3.5g of carbs. It is also very rich in protein and contains 20 amino acids that will help boost your immune system. If you are underweight, peanut butter is a great choice to gain weight. We recommend eating 2 tablespoons of peanut butter daily.
Must Read: Healthy Weight Gain Diet Tips
2. Banana
banana is loaded with fiber, potassium, Vitamin A, Vitamin c, Protein, folate and healthy fats.
One medium-sized banana contains 105 calories and 27g of carbs.
If you eat bananas daily, that will help to increase your energy level.
Must Read: How to Gain 10 Kg Weight in 1 Month
3. Fully fat milk
Full fat milk is loaded with healthy fats, minerals and protein. One cup of full-fat milk gives 152 calories, 8g of protein, and 8g of fat.
You can make high calories smoothie for weight gain by mixing fully fat milk with a protein supplement or whey protein, and you include some fruits (like banana) that will help you to build muscle mass and improve muscle recovery.
4. Rice
Rice is an excellent choice for gaining weight. For example, 100g of rice gives 132 calories and 28 g of carbs.
5. salmon
Salmon is rich in protein, which helps you to increase muscle mass. For example, 100g of salmon gives 142 kcal of energy, 20g of protein and 6g of fat.
According to a Korean study, fish consumption with green vegetables helps improve muscle mass.
If you are underweight and trying to gain, you may consume 1-2 pieces of fish per day with green vegetables and including some nuts will help to build muscle mass.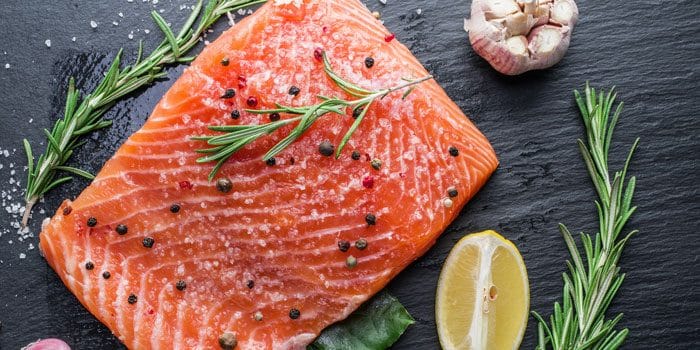 Must Read: Tips To Gain Body weight And Muscle
6. Cheese
Cheese is very rich in calories and loaded with protein and calcium. Cheddar, Mozzarella, ricotta, parmesan, and cottage cheese, you may choose any cheese and start regularly eating to gain weight and also helps to build your strength.
Q.1. Are there 0-calorie foods?
Answer: Only water and diet beverages include 0-calories foods apart from water and diet beverages there is no other food that contains 0-calories.
Q.2. What foods are highest in calories?
Answer: Peanut butter, Fully fat milk, Red meat, cheese, and salmon are the highest in calories.